Play this sonic the hedgehog online flash game...
Flash Sonic.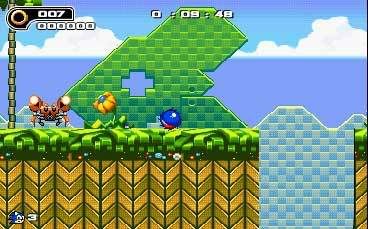 Ultimate SonicGame Directions:
Left/Right
: &nbsp&nbsp&nbsp Arrow Move left / right
Down Arrow
: &nbsp&nbsp&nbsp Duck down
Spacebar
: &nbsp&nbsp&nbsp Jump
Enter
: &nbsp&nbsp&nbsp Pause Game
Complete each level by running to the end point. Avoid the enemies and the objects which they throw.
Collect the rings. Lose your rings by being hit by enemies, lose a life if all rings are lost. Game ends once all lives are gone.
Play this game:
Click here
Labels: basic sonic flash game, sonic games, sonic online game, ultimate flash sonic